Multisensor IoT device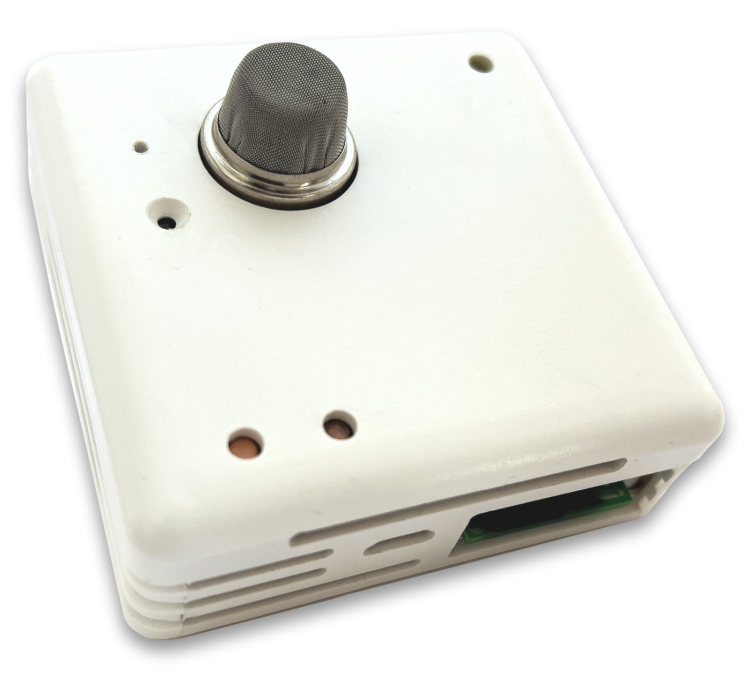 L
ISA is a multisensor IoT device with applications in areas such as Indoor Air Quality Analysis, Occupancy Management, Healthy Building, Energy Efficiency and Intrusion.
It includes CO², Temperature, Relative Humidity, Ambient Light, Motion, Noise and Gas/Smoke sensors, which collect and transmit data over the internet to control and analysis systems.
LISA is an example of how IoT can be used to bring benefits to people and companies that seek more comfort, economy and sustainability.
Indoor Environment Quality Analysis – CO², CO, Propane, i-Butane, H², Methane, LPG, Alcohol, Smoke, Temperature, Relative Humidity
Productivity and transmissibility of pathogens – Temperature and Relative Humidity influence productivity and affect the transmissibility of pathogens
Occupancy Management – The CO² index is proportional to the number of people present in a space and the time these people remain in it. The CO² sensor works as an indicator of occupancy and the quality of ventilation in a space. LISA includes motion and noise sensors that complement the information
Healthy Building – LISA provides well-being indicators in terms of health (CO², T, RH, Gas and smoke), comfort and productivity (T, RH, noise and light) and safety (Gas and Smoke)
Intrusion – Occupancy Management can detect the presence of people in spaces where this should not occur (CO², Movement and Noise)
Energy Efficiency – The Light Sensor detects lights on outside working hours and, with occupancy management, in unoccupied spaces
Technical Characteristics
CO² – NDIR Technology; Measures from 0 to 40,000 ppm; accuracy: ± (30ppm + 3%); Response time: 20s
Relative Humidity – Measures from 0% to 100%; precision: ± (3%); Response time: 8s
Temperature – Measures from -40º to +70º; Accuracy: ± (0.4°C + 0.023 × (T [°C] – 25°C)); Response time greater than 10s
Ambient Light – Measures from 0 to 120,000 Lux; Resolution: 0.0036Lux
Gas/Smoke – CO, Propane, i-Butane, H2, Methane, LPG, Alcohol and Smoke. Measures from 300 to 1000 ppm
Noise – Based on a miniature microphone. Allows you to measure ambient noise
Movement – Microwave Radar. Detect Motion
Communications – WiFi and LoRa. MQTT and HTTPS protocols
Power – USB Micro-B socket
Dimensions: 70mm x 70mm x 27mm (WxDxH)
Optional: Mechanical support for fixing LISA and a HotSpot