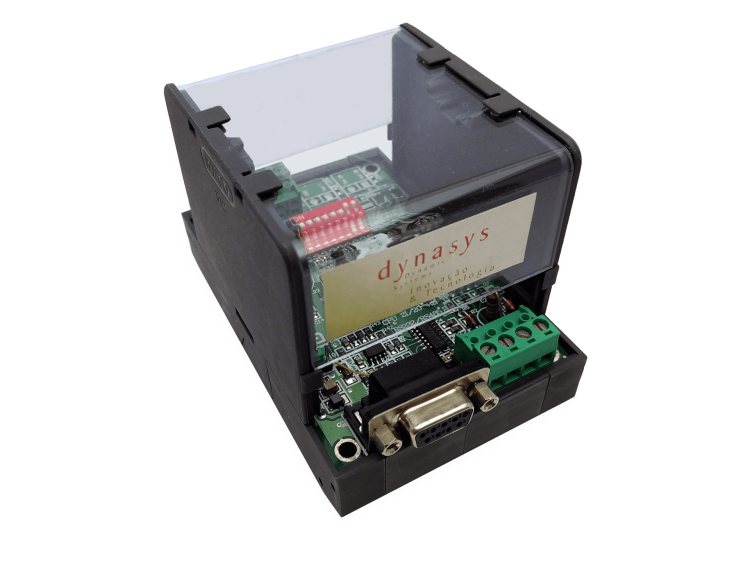 R
S485 and RS422 standards are yet very much used, mainly in professional environments, when BUS communications are preferable to any other topologies. As examples we may have connectivity between a server unit and peripherals at sales points, retrieving data from a line of meters, or connecting PLC's to a number of dispersed intelligent I/O units.
Plug and play, this RS232 to RS485/RS422 bidirectional protocol converter from Dynasys matches the communications' formal distance of 1,2Km related to these standards, overcoming the constraints concerning the short distance allowed by RS232 – up to 15 m at 9600 bps – or the fact that RS232 only allows point-to-point communications.
This PROTOCOL CONVERTER also allows an INTELLIGENT operating mode, since it integrates a micro-controller, which allows four possible configurations, for controlling two digital outputs, from the state of one or two digital inputs also available. Thus, conditions are created for autonomously controlling basic processes.
DISTRIBUTED AUTOMATION control